LeChauncy D. Woodard
LeChauncy D. Woodard
Professor
College of Medicine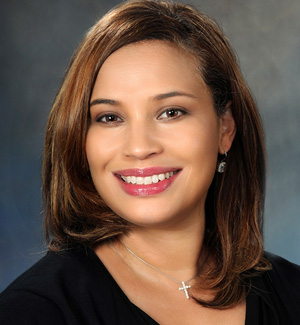 Research Interests
LeChauncy D. Woodard, M.D., M.P.H. is director of the Humana Integrated Health System Sciences Institute at the University of Houston and a University of Houston College of Medicine professor. Woodard is responsible for leading the Humana Institute's mission and contributes to paving the future of research and innovation for UH College of Medicine.

Woodard is nationally recognized for her extensive research aimed at understanding and medically serving ethnically diverse patients and the socioeconomic factors that influence health outcomes. Her passion for exceptional health care is evident in her active contributions to medical journals, peer-review workshops and published research in over 35 publications. Woodard's track record of primary care research, teaching and student mentorship highlight her passion for equipping future primary care providers with the latest advances in medicine to ensure their career success.

Woodard earned her bachelor's from Texas A&M University and her medical degree from the University of Texas Medical Branch at Galveston. She completed her internal medicine residency and primary care research at Baylor College of Medicine and earned a master's of public health from the University of Texas Health Science Center School of Public Health.
Office Location
8041 Health 2