Conference
HEALTH: A Call to Action
Conference Summary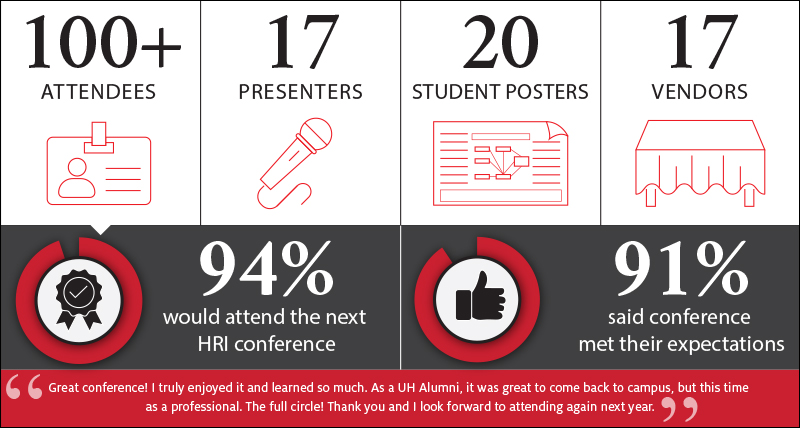 The HEALTH Research Institute brought together health professionals, scientists, community leaders, policy makers, stakeholders, and more from around Texas to:
Disseminated best practices for preventing and treating chronic diseases in diverse community settings
Fostered intellectual incubators that generated novel solutions to current health challenges
Built sustainable partnerships and resources that coordinated activities aimed at achieving health equity

Areas of Focus
Thematic areas of health equity focus around prevention, detection, treatment, and survivorship of:
Cancer, including screening, early detection, novel treatments, and survivorship
Diabetes, with a focus on racial/ethnic disparities and prevention
Mental Health, including disparities in treatment and access to care and comorbid disorders
Obesity, including prevention, nutrition, and physical activity
Substance Use, specifically disparities in substance use disorders and treatment
Reasons Guests Attend
This conference is a great opportunity for:
Academics to foster collaborative relationships with community decision makers. 
Community Leaders and Service Providers to participate in progressive and unfiltered conversations with policy makers, researchers, community members, and public health professionals.
Students to learn about the current health issues affecting our community and find ways to get involved.